Your Trusted Residential Building Certifiers in Newcastle & the Hunter
SureScope Building Certifiers is a Newcastle-born and bred building certification company servicing Newcastle, the Central Coast, the Port Stephens areas and Greater NSW. Our Accredited Building Certifiers have combined nearly 50 years of experience across the development and building industryand in that time, have been fortunate enough to have worked on a vast spectrum of development types from all corners of the Construction Industry.
Our Accredited Team are Born and Bred in Newcastle with Tertiary Education ranging from University Degrees and Post Graduate Degrees in Building Surveying, Construction Management, Urban Town Planning, Carpentry/ Building.
Our Private Certifiers can issue construction approvals and act as the Principal Certifying Authority for even the most complex buildings. We can simplify the construction certification and building approvals for your development, making the process faster, smoother and easier for you.
Our technical staff includes Unrestricted Building Surveyors who offer a wealth of experience and knowledge in the area of building and construction certificates while also applying this expertise to all classes of development across the entire industry, as well as BCA/NCC Compliance Reports and alternative solution approvals.
If you would like help navigating Construction Certificates, Occupation Certificates, Complying Development Certificates, and the complex world of compliance from a 100% local business, SureScope is a sure-fire solution. We understand the unique challenges and opportunities this city offers, and we've helped countless local businesses achieve fast, easy approval at each stage of development and construction, no matter their industry — and we can do the same for you.
Connect with a Private Building Certifier you can trust. Connect with a Private Building Certifier from SureScope. Contact us today for an obligation-free consultation.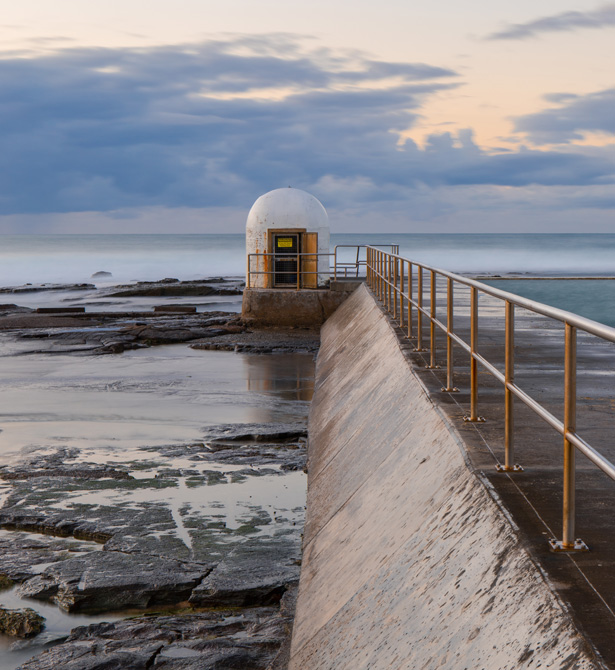 Building Certification Services from Building Certifiers Newcastle Businesses Know and Trust
At SureScope Building Certifiers, we pride ourselves on offering a streamlined approach to the various stages of the certification and construction process. We provide professional services to help you achieve the best possible results while complying with all relevant New South Wales and Commonwealth legislation.
We offer building approval services, council approval services, consultancy, certifications and more, all delivered in a simplified, helpful approach that guides you through each phase of the approval, certification and construction process.
As an authorised Building Code of Australia (BCA) Certifier, we assist everyone from builders to homeowners (or owner builders), property owners and business owners to meet and exceed all the BCA's minimum requirements, resulting in better performing, more sustainable, more valuable and more accessible buildings.
Want to get the job done faster? Our Grade 1 Accredited Consultants can help you obtain Construction Certificates and fast-tracked Complying Development Certificates, so your construction can get underway sooner.
From commercial developments and fire safety certification to surveying, consultancy and occupation certificates, our comprehensive range of building certification services includes everything you need to keep your building project on track, safe, compliant and completed in a timely manner.
Click on our services below to learn more about how our Newcastle building and compliance specialists can help you.
Read More…
Need a Private Certifier? Our Qualified & Accredited Building Certifiers Have Got You Covered
As an Accredited Certifying Authority, we have expertise across all construction industry sectors, from residential and retail to commercial, hospitals, aged care, industrial and sporting. Whatever industry you're in, we have a Building Certifier on hand who can provide consulting services throughout the entire construction and development process, ensuring you receive the building approvals you need for success.
Our skilled Building Code of Australia (BCA) services include consultancy, construction and building approval processes which can bring your building designs into line with the Building Codes of Australia. We liaise with all relevant stakeholders as part of our holistic certification and approval approach, including fire engineers and the NSWFB.
If you're after the kind of building certifiers Newcastle NSW locals and beyond have trusted to make the certification process smooth, fast and pain-free, then SureScope Building Certifiers is the one you're looking for. Our Private Certifiers can act as Principal Certifiers to quickly get your project on the road.
Get in touch with SureScope Building Certifiers now and put your project on the fast track to success. Contact our team of Building Surveyors in Newcastle, NSW, to connect with a Building Certifier or Principal Certifier today.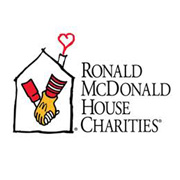 Proud Sponsor of Northrop Engineers Charity Golf Day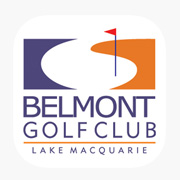 Proud Sponsor of Belmont Golf Club Annual Pro-Amateur Event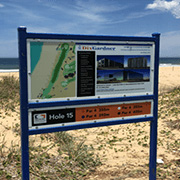 Proud Sponsor of the Iconic 15th Hole at Belmont Golf Club