SureScope is Newcastle born and bred.
We pride ourselves on having a small, easily managed team who deliver compliance focussed approvals to a wide range of stakeholders.
We are a compliance focused team consisting of University qualified Building Certifiers with past careers in Town Planning, Project Management and as a qualified builder. We understand and appreciate all facets of development from concept to grass roots and the final product.
Get your project underway with SureScope
The types of building work we have been involved in and have great focus on are Educational Establishments, Residential, Commercial, Industrial and Multi Storey/Highrise developments of mixed use are just some of the development types we service across NSW. We also undertake a substantial amount of Government Owned (Crown Development), such as Schools, TAFE, Universities and other public works with a focus on delivering timely and compliant Government Infrastructure.
SureScope Building Certifiers are committed to ongoing professional learning and are members of the Association of Accredited Certifiers (AAC), Master Builders Association (MBA), National Fire Protection Association (NFPA).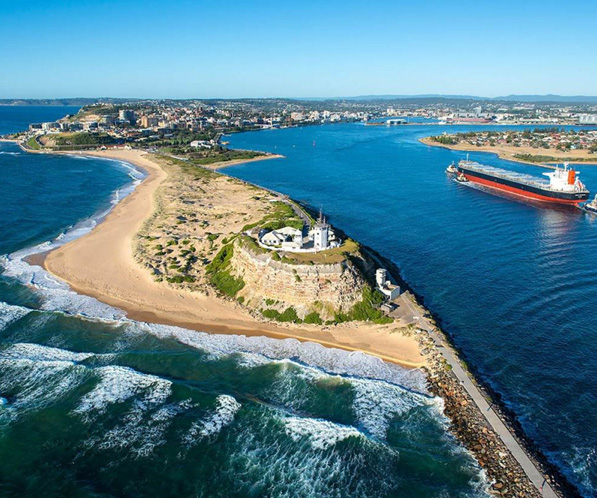 One Of The Fastest Growing Cities In Australia
Newcastle, New South Wales, is one of the fastest growing cities in Australia. The population now sits at over 450,000 and is expected to reach over half a million in the near future, making it one of the most dynamic & largest cities in Australia.
With such enormous population growth comes a higher demand for office buildings, community hubs, housing, and more in the CBD. Inner Newcastle is a constant bustle of construction and improvements with a light rail, apartment buildings, office blocks and universities being built.
The SureScope Building Certifiers team is located mere minutes from the Newcastle CBD. Committed to achieving fast turnarounds for all development certification requirements across residential, commercial and industrial projects, SureScope Building Certifiers can help Newcastle grow to new heights.
With our experience and expertise, we've got your covered
Our team of building surveyors (unrestricted) offer a wealth of experience and knowledge in the area of building surveying and building certification and can apply this expertise to all classes of buildings and development across the whole spectrum of the industry, as well as fire-engineered alternative solutions
If you require a private certifying authority for your development project, SureScope is with you every step of the way. We understand how important time management is in the construction industry and our focus is on delivering compliant, fast and reliable results to help you keep moving!